Consulting Services
Our goal is help your small or mid-sized business succeed, no matter what the economic climate. To this end we offer a wide range of consulting services to help you improve business operations, boost efficiency, and increase the bottom line.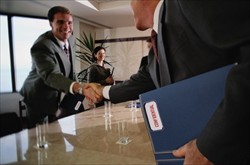 Buying And Selling A Business
Our firm advises prospective business purchasers about local market conditions, industry trends, and the financial condition of an acquisition candidate. If you are selling a business, we can offer advice for obtaining the best possible sales price and contract payout terms.
Financial Statements
We prepare professional, GAAP-compliant financial statements as well as tailor-made financial analyses that can help business owners and managers eliminate inefficiency and realize a business's full profit potential.
Business Succession Planning
Stop wondering if and how your business will continue without you there. As experts in business succession planning, our firm can suggest many courses of action to provide assurance that your business will enjoy a smooth continuance and that your heirs and business associates will be well protected.